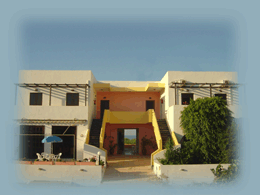 ILIAKTIDA APARTMENTS are located in Rapaniana village, in the Municipality of Kolymbari, in Prefecture of Chania, in Northern Crete.
The luxurious apartments and the swimming pool offered for perfect family, private, beautiful and unforgettable vacations.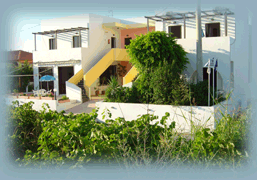 It is 300 metres away from the crystal clear sea, which has been rewarded with the Blue Flag.
The beach (mixed sand and stone) is a shelter of protected marine turtle CARETA-CARETA that has survived for 100 million years and it has become one of the endangered species.
In the village you can find many mini markets and a lot
of restaurants (taverns), which offer the traditional Cretan cuisine and fresh fish.
The apartments are 19 kilometres outside Chania, 22 kilometres from Souda Bay and 31 kilometres from the international airport of Chania.
There is frequent transport services towards the city of Chania and towards a lot of tourist places like Elafonisos, Falasarna, Gramvousa, Mpalos,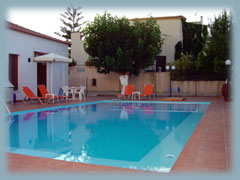 Paleohora, Hora Sfakion and other beautiful picturesque villages, monuments, imposing gorges and beautiful beaches that you discover day by day in your tours.
Remarkable sights in our region is, Gonia Monastery in Kolympari (archaeological space),
Saint Ioanni's cave, the Fishing Museum and the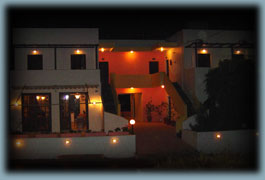 Orthodox Academy that hosts congresses from all over the world.
In our region you can also find, Health centre, pharmacy, dentist's office, Post, Bank, O.T.E (national telecommunication centre), car rental, benefits that facilitate your tours.